You know how sometimes bloggers are like, I have a huge announcement! And everyone is like oooh she's pregnant! And then you go to their site and nope, it's some other thing like "I'm getting my hair coloured!" or "We're moving!" and you're secretly a little disappointed. No? Just me?
Well if it's not just me, it's you're lucky day.
Because this is the exact announcement you always think/hope/assume it will be.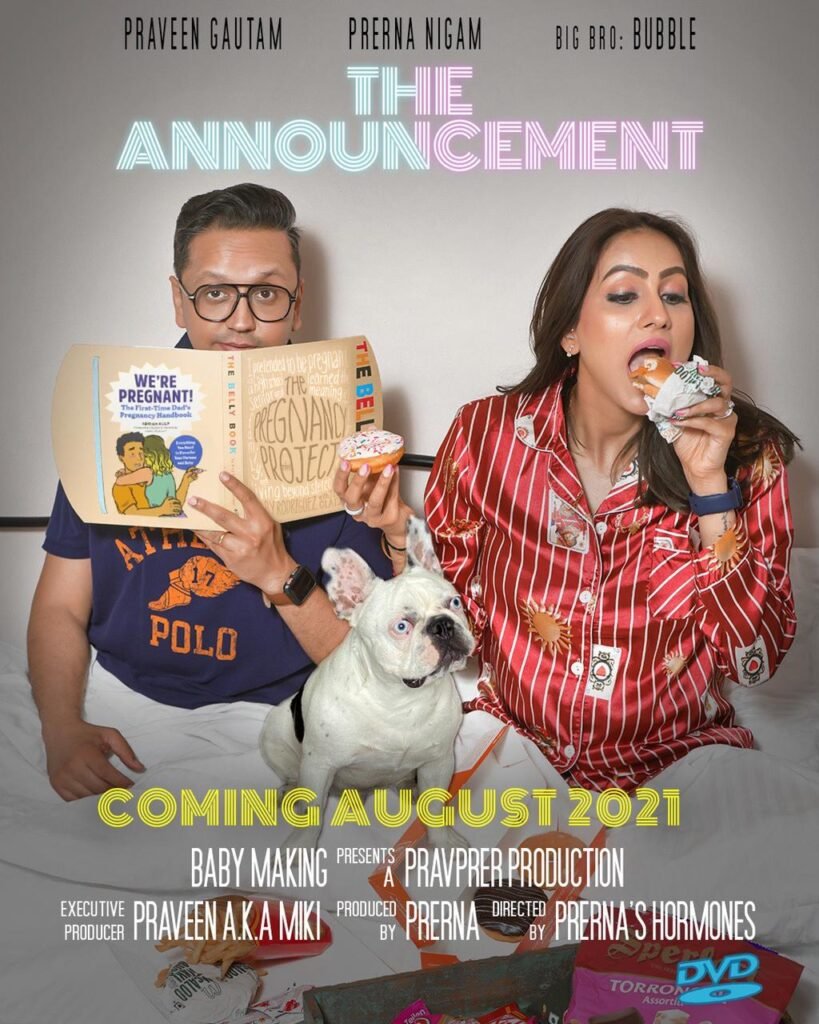 𝐖𝐄 𝐀𝐑𝐄 𝐏𝐑𝐄𝐆𝐍𝐀𝐍𝐓! 💝
𝐁𝐀𝐁𝐘 "𝐘𝐞𝐭 𝐭𝐨 𝐛𝐞 𝐧𝐚𝐦𝐞𝐝" 𝐈𝐒 𝐂𝐎𝐌𝐈𝐍𝐆 𝐈𝐍 𝐀𝐔𝐆𝐔𝐒𝐓 𝟐𝟎𝟐𝟏! 👶🏻 🍼💝
I am SO excited to share that our secret is finally out!! We are absolutely thrilled to be parents. Our hearts are so, so full already (just like my tummy 😜) 🤰🏻🍩🍔 🥰❤️
This has to be one of the biggest secret I have kept from you guys 🤐 .
We did share openly with our families but Social media and the blog felt like a bigger leap and frankly, there was just no rush. I kept thinking I'd put something on Instagram or the blog and then just decided to wait until after our anatomy ultrasound (which went perfectly). Also I wasn't showing at all or may be the camera tricks worked for me 😛apart from the "𝐨𝐡 𝐬𝐨 𝐛𝐚𝐝" morning sickness that I was constantly fighting with and the work & my workout schedule actually kept me busy & on my toes throughout. 🤰🏻 🧘‍♀️ 
You have no idea how hard it was to keep this quiet from the online world for all of these weeks. Praveen and I had always agreed that we'd wait before announcing to the world. We wanted to give it enough time to make sure everything was going well. It was the best decision for us even though it was so tough! I am beyond over the moon to FINALLY be sharing our news!